Des solutions d'emballage souple au service de votre activité
Malengé s'engage dans la conception de packagings eco-responsables
Nous vous aidons dans votre recherche d'emballage en respectant les critères suivants : protection, réduction, respect des barrières nécessaires pour le contenu. Nous avons des solutions adaptées pour tout type de produit, et souhaitons vous accompagner pour trouver la solution idéale, recyclable dans une filière de tri existante.
Quel emballage choisir pour protéger mes produits ?
En 3 étapes trouvez le produit qui correspond à vos besoins.
We are happy to announce that we have won the grand prize for innovation from the Circular Challenge :-) Thank you all for your trust
Vous venez d'élaborer votre produit et souhaitez le commercialiser dans un packaging de qualité ?
Nous fabriquons des emballages en différents supports souples (plastique, papier, aluminium…). Nous avons en stock dans nos locaux de nombreux supports permettant de réagir rapidement à vos différentes demandes.
Nous proposons différentes gammes de sachets : Sachet stand-up, sachets Scellés 3 côtés, Quattro bags, Box pouches, sachets Cristal…
Tous nos produits sont disponibles sur stock et envoyés rapidement. Nous pouvons vous envoyer des échantillons afin de valider le format ou la matière utilisée.
Fabrication française pour 90% de nos produits, nous disposons de tous les certificats d'alimentarités et autres normes en vigueur.
Nous disposons également de services dédiés permettant de personnaliser votre emballage : impression offset en haute définition, aucun frais de cliché n'est nécessaire pour lancer votre impression. Nous sommes spécialisés dans les petites et moyennes séries, lancement de différentes versions.
Malengé en quelques chiffres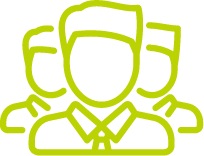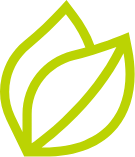 60%
d'emballages recyclables